Americana music at its best, celebrating authentic folk traditions with freshness and creativity—while demonstrating relevance
The Vision
Rain Follows the Plow is a song cycle that attempts to capture and convey the worldviews and first-hand experiences of those who lived through the Dust Bowl of the 1930s. It gains significance from reanimating an important and underappreciated chapter in our history. The listener will find no preaching or moralizing here, but if the stories resonate in the present age—if they cast into sharper relief our own folly as we rush headlong into climate change, that is a good thing.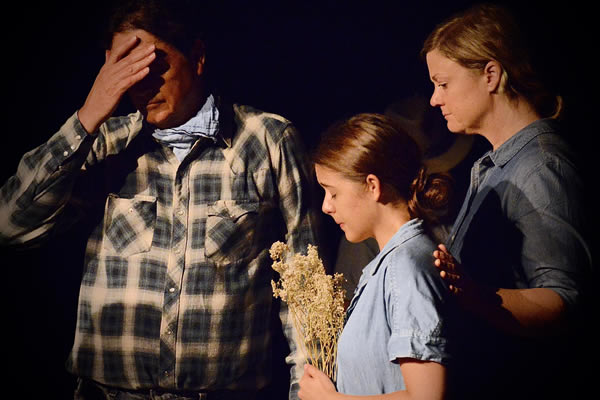 Blessed are the Dead that the Rain Falls On. Photo, Jean Van Devanter White.
The expression "rain follows the plow" was a popular aphorism of the time, embodying the widely held belief that simply by plowing and planting, and secondarily by burning fuel, settlers would impact the local climate and produce more frequent rainfall. It expresses the hubris and eternal optimism that is the special province of farmers—and their enterprising enablers and exploiters.
Musically, Rain Follows the Plow showcases the Americana movement at its best, celebrating authentic folk traditions with freshness and creativity. While there are strong references to early white-folks folk in the tradition of Woody Guthrie, there are many contemporary twists and turns.
The mission of the version 1 recordings is to provide a strong representation of what this album can be in order to get it to the next level. The hope is that top artists will participate, gaining cross-pollination of their respective fan bases plus exposure to a new generation of environmental activists. With its vivid historical foundation and contemporary resonance, entertainment media will find the project irresistible.
A preliminary business plan is to adopt the thoroughly modern strategy of generating value by giving everything away. This would involve partnering with one or more non-profit organizations with missions that resonate with the eco-musical themes.