Artists and musicians are investing their time because they believe in the songs and they believe in the potential significance of the project.
2016 Cast
Read bios for cast members of the Summer 2016 performances.
Founders
Rain Follows the Plow is a collaborative effort. The following collaborators are considered equity investors in a collective enterprise:

Caroline Ferrante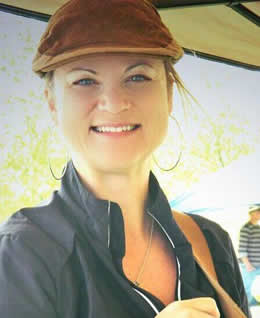 Caroline Ferrante will be singing the role of Ruth in the summer 2016 shows. Her stunning vocals, three-octave range, signature 12-string guitar, and crossover songwriting were quickly featured in Washington DC songwriter showcases at the Frederick Coffeehouse, Brewers Alley, the New Deal Cafe, Iota, the Music Cafe, and the Athenaeum.
Her solo career started after she opened for the Birds of Chicago at the Arts Barn Songwriter Showcase, Gaithersburg MD in December 2012. Caroline's originals spin regularly on the UK's West Norfolk Radio

The Glimpses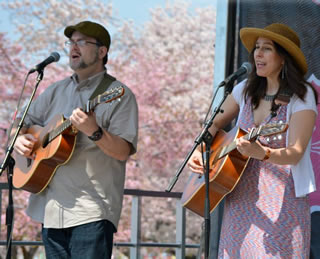 The Glimpses are a folk rock duo based in Alexandria, Virginia. Drawing inspiration from traditional folk, blues, country, rock, and jazz, singer/songwriter Mercedes Mill and multi-instrumentalist and producer Matthew Leonard create soulful tunes, steeped in haunting melodies and honeyed harmonies. The Glimpses are arranging and recording the three songs written for Ruth, the farm wife. Mercedes co-wrote "Can It Be." Check out their wonderful arrangement of "If It Rains."

Kevin Dudley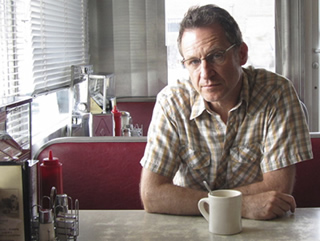 Born in Dallas, Texas, Kevin Dudley plays guitar and sings about love, death, diners and most everything in between. His music is a gumbo mix of Western swing, blues, traditional country, Cajun and bluegrass. Kevin released his first solo CD, "Texarkana Diner" in November 2011. Masterfully produced by Cathy Fink, the album has won numerous accolades. Kevin's Wammie Award nominations include Best Country CD, Songwriter of the Year, Best Guitarist, and "Best Male Country Vocalist.

Elizabeth Stone and Chuck Haskins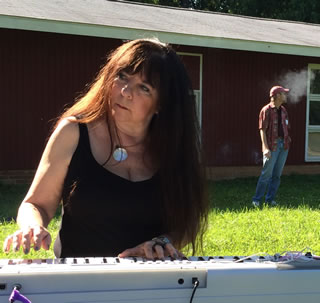 Elizabeth is singing the part of Lizzie, the Madam, for "Beer Town / Come to Mama's" and is also playing piano in that tune and on "Blessed...". Chuck played the wonderful fiddle in "Black Sunday" as well as in "Beer Town."
The Harley String Band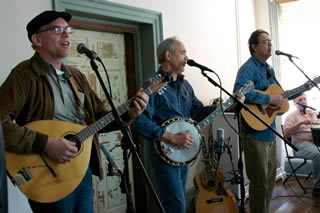 The Harley String Band recorded the title track at Cue Studios and forms the nucleus of the house band for performances. Jim Johnson wrote the banjo tune and sings "Mary Can't Come Out to Play".
Bill Davis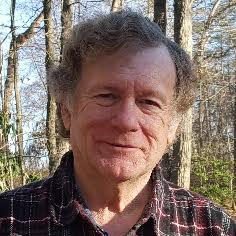 Bill is helping develop the theatrical side of the project. He has been involved in theatre for 50 years and folk music for about the same time. He has played a role—acting, directing, or backstage—in some forty productions in Vienna, Alexandria, and most notably with the Elden Street Players. His musical career includes singing 1600 gigs with his group, Somos el Mar and on his own and for fun at the Folk Club.

Jeff Smith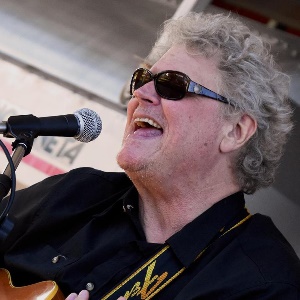 Jeffrey T. Smith is a performing singer-songwriter from West Virginia. As a solo performer in clubs, house concerts, and festivals he has opened for Loudon Wainwright, Roger McGuinn, Donovan, REO, and Styxx. Most recently Jeff opened for Chris Smither at the Harvester Performance Center.
Timothy White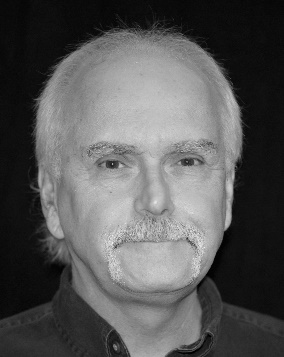 Western Pennsylvania-born singer/songwriter Tim White has been playing and writing music from an early age.  After graduating from Penn State he embarked on a 31-year stint at the Fairfax County Park Authority where he retired as Director. After retiring, White quickly found himself immersed in the local music community. He has performed at venues and events throughout the D.C. area as well as in New York and Pennsylvania. A multi-instrumentalist, White performs solo, and also shares the stage with some of the most talented musicians in the D.C. area.
Vic Cook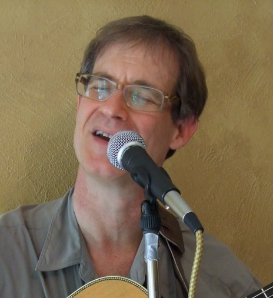 Vic Cook (a.k.a. L. V. Cook) is a Northern Virginia singer-songwriter with two CDs to his credit ["Granite in the Mirror" (2004) and "Roads, Water and Orange" (2010)].  In 2003, his song "Family Reunion" won the Gold Award in the Folk Category of the Mid-Atlantic Song Contest.  For his other life as a federal retiree, Vic serves as a consultant on food safety and international food trade.
Marcy Cochran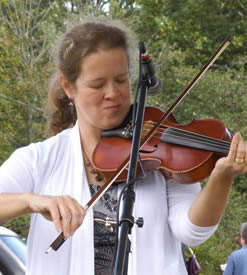 Daughter of  classical violinist, Marcy grew up backstage at Wolftrap, the Kennedy Center, and the National Gallery of Art. In high school she studied voice and taught herself guitar and in college wrote and sang songs while working towards an art degree. Around the turn of the millennium, Marcy attended  Mark O'Connor's Nashville fiddle camp. She is a member of Dead Man's Hollow.  she's co-producing a documentary on the music of John Hartford.
Tom Bodine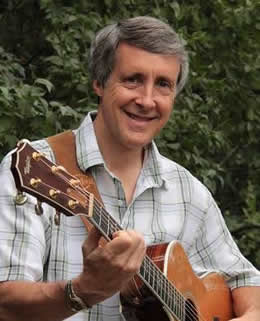 Tom Bodine is a singer/songwriter living in the Washington, DC area. Washington Area Music Association members nominated Tom's debut CD "Bring Me Back," which he released in 2013, for a Washington Area Music Award ("WAMMIE") . Tom currently performs mostly in the acoustic duo "Song Garden" with Kathleen Huber.
Niels Jonker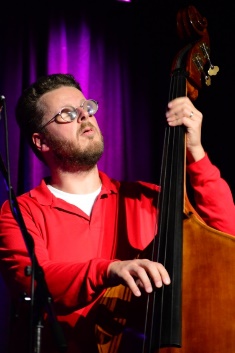 Niels has played bass for artists like Bryan Bowers at the Ozark Folk Center, Tony Trischka in the UK, and many others around the country. He was involved in starting several successful Internet businesses. Born and raised in the Netherlands, he now lives with his wife, singer and musician Holly Towne, in Northern VA.