"There's no denying the strength of Coffee's songs and the musicians tasked with bringing them to life." Broadway World, DC
Performances
Steve Coffee is currently developing a script for musical theater and is actively looking for opportunities to workshop the project.
2016 Capital Fringe
In July of 2016, a dedicated and fabulous troupe of performers staged Rain Follows the Plow -- A Dust Opera at the Capital Fringe theater festival in DC. The show recieved positive-to-glowing reviews and reliable standing ovations and was invited to the encore week. See the reviews in the sidebar.
We now have a complete, edited video of the show, thanks to Steve Pendlebury and Niels Jonker. Part one is below. Part two can be seen here.
Jammin Java
On June 2, a cast of thousands crowded onto the stage at Jammin Java to perform Rain Follows the Plow in its entirety. The show was captured on video by Steve Pendlebury and is offered here in a three-part YouTube playlist.
NextStop Theater
The first theatrical interpretation of Rain Follows the Plow was staged at the NextStop Theater on Feb. 8, 2016. (A photo collage is on the home page.)
Critical First Steps
The first full concert of Rain Follows the Plow was performed by the "original cast" on August 18, 2015 at the Folk Club of Reston-Herndon. The video montage below is from that performance.
Below are unsolicited, unwashed audience comments from the August 18 show:
In 30 years at the Folk Club, tonight was absolutely the finest show ever! And that includes all the pros we've had.
We were bowled over last night. Your songs, the stories they tell, are amazing. They are powerful, heartfelt and filled with bits of humor along the way. 
You tug at the heartstrings and make us think and feel more deeply about a subject for which you feel such passion.
You done good!  The Rain Follows the Plow show last night was incredibly wonderful, fabulous, and great ... no, seriously, it was amazing!  You should be quite pleased with yourself and your talent...and your team!
Your folk opera was BLOODY BRILLIANT! I thoroughly enjoyed every single moment. Both the music and lyrics were moving in so many ways, touching on every emotion. 
It was fantastic Steve! It was a truly enjoyable performance and memorable night!
A spectacular event! So glad they were able to present it here!!! Thanks so much to all the participants.
What tremendous song writing by Steve Coffee and wonderful performance by all.
That standing ovation was well deserved! Well done, Steve and troupe.
Steve - you've got a masterpiece! What a great performance last night was - glad I was there to absorb it all.
Truly an amazing experience! Best performance at the Folk Club in...well...forever!
The video above is the story song "Black Sunday," as performed by the Harley String Band and friends at the first public performance of Rain Follows the Plow, February 15, 2015 at the Iota Club in Arlington, VA. To see more from that show, see the YouTube playlist.
In Lights!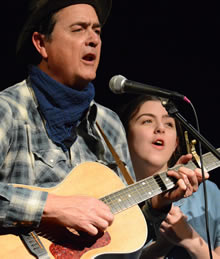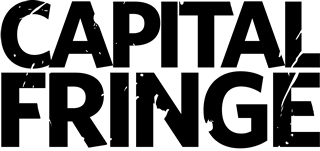 Selected for Fringe Extension!
RATING: 
 BEST OF THE 2016 CAPITAL FRINGE! - DC Metro Theater Arts
"The music is top notch. These guys are professionals and it shows. The sound is rich and full, with effortless harmonies and evocative lyrics recalling folk music greats like Woodie Guthrie." - DC Theatre Scene
"Recommended...  there's no denying the strength of Coffee's songs and the musicians tasked with bringing them to life." Broadway World Washington DC
"Coffee's intense interest in the subject is infectious, and there's a message about the importance of balancing development and the environment (and how folks often aren't very bright about that) that's impossible to miss." Washington Post