Singing the stories of the people who caused and then suffered through the worst manmade ecological disaster in the history of North America—so far.
The Project
Rain Follows the Plow is a unique, collaborative musical project based on an album-length song cycle about the Dust Bowl, written by Oklahoma native, Steve Coffee. In an era threatened by ecological catastrophe, the songs comprise an instructive and cautionary tale, perhaps not completely too late.
The project is moving forward on two parallel tracks, as a concept album and as a live folk opera performance.
The Music
In 2013 Coffee began writing songs about the Dust Bowl and became obsessed with the possibility of capturing the complete story of this complex episode, not from a historical perspective but as it was lived. Several other Washington area musicians, many of them singer-songwriters themselves, were moved to record the songs. These recordings can be streamed on The Songs page. The album can be streamed or downloaded from major online vendors and can be purchased as a CD.
Musically, the collection showcases the Americana movement at its best, celebrating authentic folk traditions with freshness and creativity. While there are strong references to the white-folks folk music of the era, there are many contemporary twists and turns.
Performances
Throughout 2016, Rain Follows the Plow was staged in the DC area as a folk opera, culminating in a triumphant run at the Capital Fringe festival. The first theatrical adaptation of Rain Follows the Plow was staged on February 8 at the NextStop Theater in Herndon, VA. Photos from that show are below, and audience testimonials can be found on The Shows page.
In the News

Rain Follows the Plow selected for Encore Week at the 2016...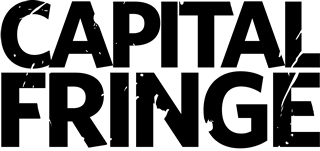 RATING:  BEST OF THE 2016 CAPITAL FRINGE! - DC Metro Theater Arts
"Indian Joe" named Top Five Winner in the Great American Song Contest and an Honorable Mention in the Woody Guthrie Songwriting Contest.