Singing the stories of the people who caused and then suffered through the worst manmade ecological disaster in the history of North America—so far.
The Project
Rain Follows the Plow is a unique, collaborative musical project based on an album-length song cycle about the Dust Bowl, written by Oklahoma native, Steve Coffee. In an era threatened by ecological catastrophe, the songs comprise an instructive and cautionary tale, perhaps not completely too late.
The project is moving forward on two parallel tracks, as a concept album and as a folk opera performance.
The Music
As far as we can determine, Woody Guthrie was the last person to put forward an album-length musical accounting of the Dust Bowl—in 1940. We aim to address that lapse. Rain Follows the Plow showcases the Americana movement at its best, celebrating authentic folk traditions with freshness and creativity. While there are strong references to the white-folks folk music of the era, there are many contemporary twists and turns.
Performances
Throughout 2016, Rain Follows the Plow is being staged as a folk opera. The first such theatrical adaptation of Rain Follows the Plow was staged on February 8 at the NextStop Theater in Herndon, VA. Photos and testimnoials can be found on the Facebook Event page. On June 2, a performance was given at Jammin Java in Vienna, VA. Rain Follows the Plow has been accepted into the 2016 Capital Fringe festival. See sidebar.
In the News

Rain Follows the Plow selected for Encore Week at the 2016...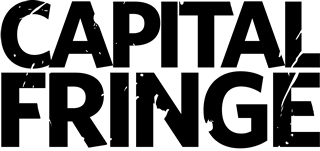 RATING:  BEST OF THE 2016 CAPITAL FRINGE! - DC Metro Theater Arts
"Indian Joe" named Top Five Winner in the Great American Song Contest and an Honorable Mention in the Woody Guthrie Songwriting Contest.